Tomorrow Monday, Kadmiel Maseyk (Open University, UK) will be giving a presentation in the Institute Seminar series on "Shedding light on the dark reactions of photosynthesis: lessons from new approaches to large scale analysis". Today, we got on the mountain bikes and went for a ride.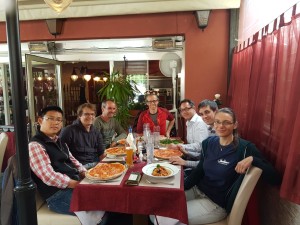 The group at lunch time with Kadmiel (3rd on right).
Ka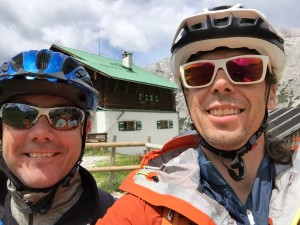 dmiel and Georg prepared for the ride down with Pfeishütte in background.